Built2Last website goes live
The first website to go live since we launched our website design and development services in November.
The website design was done by Jack Dyer who needed a developer to take the design and turn it into a fully functional website.
The website uses Primebox CMS to manage pages, testimonials and galleries.
Read more about the Built2Last website.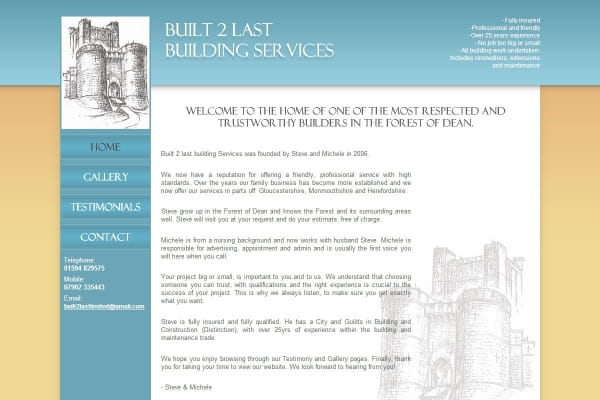 Posted in Portfolio on the 10th December 2012 at 9:36am.