Website development for Built2Last
Jack Dyer brought another website to Primebox. He produced the design for them but came to us for our website development and content management services.
Features
Gallery management
Testimonial management
Website no longer live.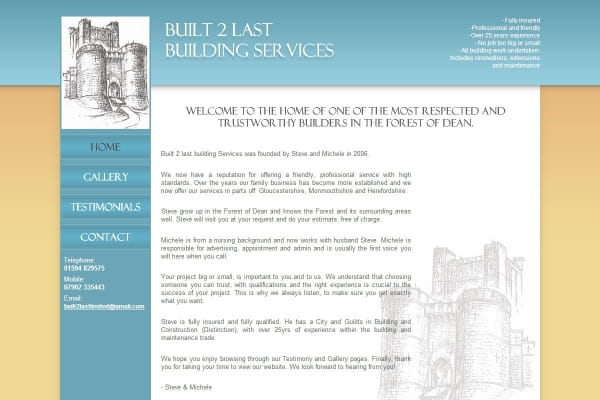 We just wanted you to know how pleased we are with our new Website. Thank you for your time and patience regards showing us how easy it is to update. It looks professional, it flows well, its interesting and we will definitely be recommending you to anyone who asks.