Cadenza Academy of Performing Arts, new website
Cadenza Academy is a performing arts academy starting up in Chepstow serving mainly Bristol, Gloucestershire and Monmouthshire.
To get ready for their first summer camp, they wanted to get a website and social media in place. The website runs on Primebox CMS, including the blog and the all new Primebox Invoice module.
Read more about the Cadenza Academy website project.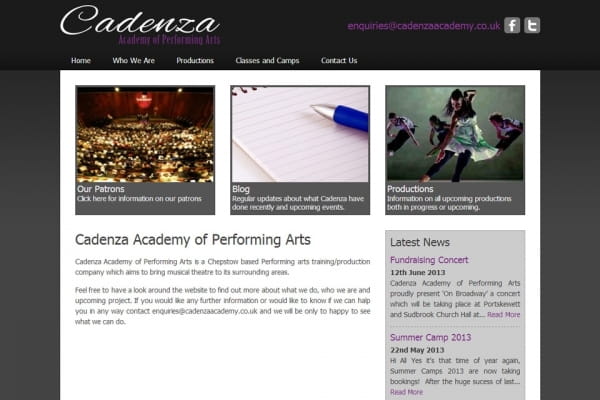 Posted in Portfolio on the 4th July 2012 at 8:21pm.