Primebox business launch celebrated with cake!
One of the best ways to celebrate a new venture, is to eat cake. When I arrived home on Monday I was welcomed by my somewhat excited wife, offering me this cake: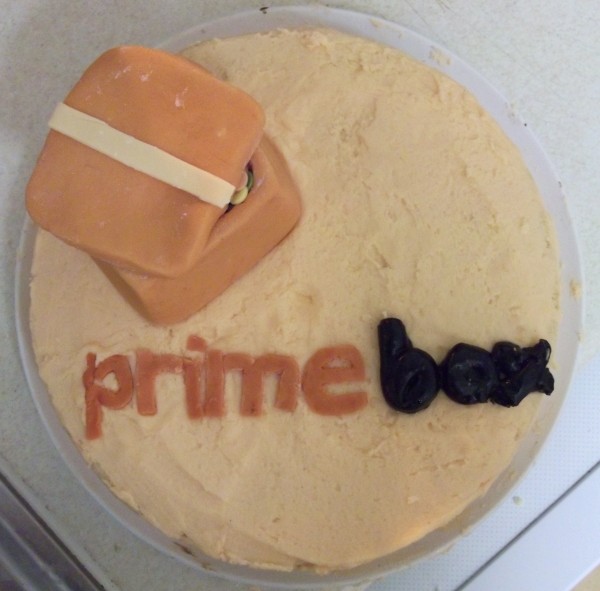 Needless to say, most of it is already gone, and the planned target weight loss before Christmas is clearly going to be more difficult than originally thought!
Friday will be the first official day at Primebox's office. The first website should be launched early next week, hopefully with many more to follow!
Posted on the 21st November 2012 at 9:02am.