I couldn't resist it. The new Google Nexus tablet.
I am definitely getting weaker when it comes to resisting technology.
Google announced the Nexus 7 tablet officially on the 27th of June, with orders to begin shipping in July (For certain countries). For just £159 you get the 8GB version, with quad-core processor, 1GB RAM and a very impressive screen (Yes I will admit not as high a DPI as the new iPad, but high enough).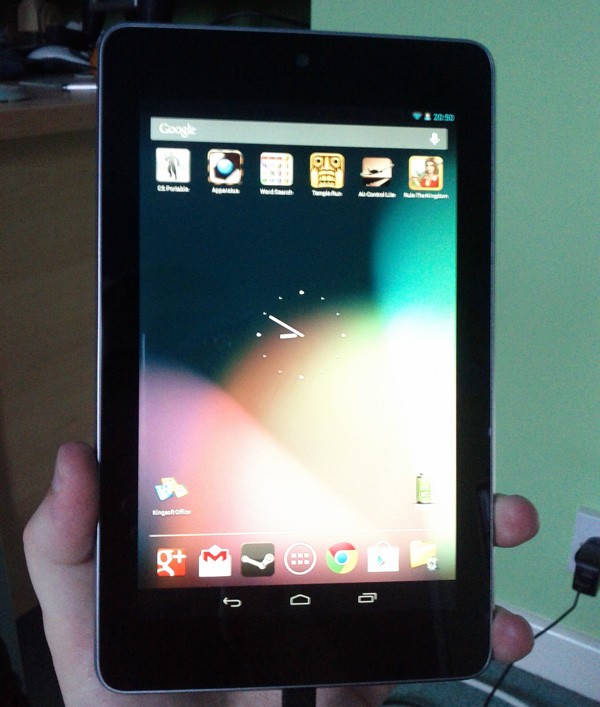 This tablet is VERY fast. Most apps open instantly with very smooth animations.
7" tablets are by far the best in my opinion. I've had a go on an iPad a few times, and I think, despite my usual objections to Apple, the biggest problem was size. This tablet is very easy to hold in one hand for extended periods of time without your wrist beginning to hate you for it.
One thing I did think when I was looking at it's features before ordering, was why it didn't have a rear camera. But when you have a 12MP camera, and a 5MP camera on your phone, do you really need to hold something book-sized up to take a picture?
Posted on the 19th July 2012 at 8:58pm.