Arianna Music, a new website from Jesign and Primebox
Though it might seem like an absence, I have been hard at work with fellow partner Jack from Jesign designing and building a new website for upcoming musician Arianna D'Amato.
The website has a very strong design centring around the main picture on the page. The main reason for this website is to ultimately get people to go and listen to Arianna's music and follow her on social media websites such as Facebook and Twitter.
You can read more about the project on the Arianna Music project page.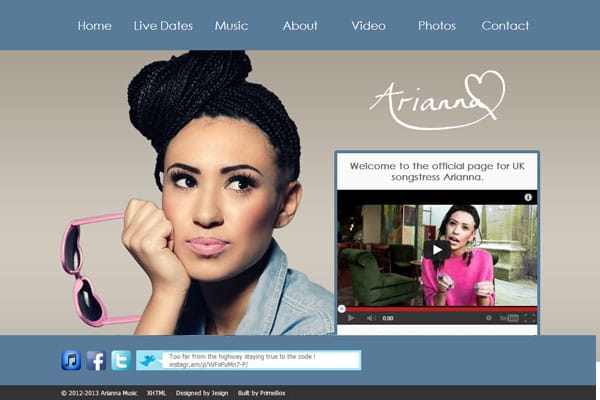 Posted in Portfolio on the 30th June 2012 at 6:05pm.