New colourful website for local community space
Sedbury Space is a recently opened community space in the village of Sedbury. Their aim is to have regular and special events filling the calendar to benefit the village and surrounding areas.
I offered my services to build and host their website. I used their newly designed logo as inspiration to create a colourful website. Each section of the website has a different colour scheme with the primary colour being taken from the logo. The idea is for regular users to have a very visual cue for where they are on the website.
I try to give every website I design something unique so it stands out from other websites in my portfolio and others around the web. To make the website feel more interactive, the large buttons have a "gleaming" effect when you mouse over them.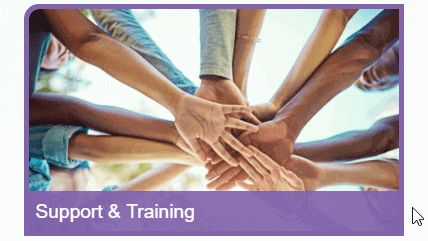 The website is content managed, allowing the text and images on each page to be easily modified. This also allows them to choose the colour scheme of each page, which is also reflected in the buttons.
Website Features
Multiple page layouts and colour schemes
Unique mouse-over effects
Mobile optimised images