Manage your website with a content management system
Content management systems are control panels which allow you to manage data and content on your website. You can add, edit, and delete pages and blog entries on your website without the need to do any HTML or CSS yourself!
At PrimeBox, we have built a fast and easy-to-use content management system. We have made sure it gives you all of the functionality you need to manage your content without bogging you down with inconsistent control panel layouts and hundreds of confusing options.
We recently upgraded our CMS to version 2.0, making improvements to speed, efficiency, functionality and ease of use. Read about the features of PrimeBox CMS.
By making the system flexible, we have made it easy to add in bespoke functionality to allow you to manage exactly what you want on your website without scary high costs.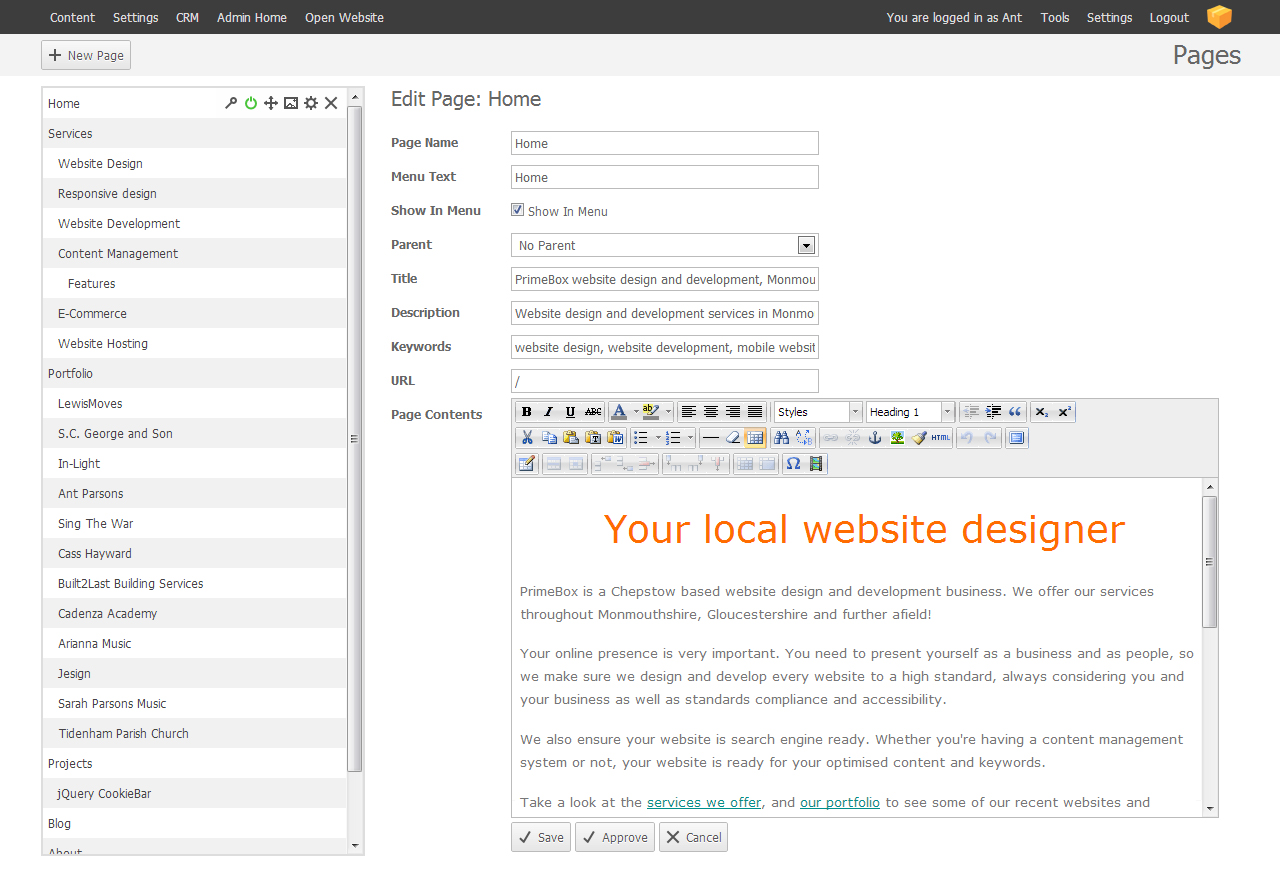 Being able to manage your own website means you are without limits when it comes to adding content to your website. You do not need to pay us to add the content for you, and are in no way restricted on the number of pages, blog entries or products you can add to your website.
To find out how your website could benefit from being content managed, get in touch!
Contact us to find out more
In building our church website Ant listened well to our requirements and came up with alternative designs for us to consider. He demonstrated expertise in making refinements as requested, gave helpful advice in creating the content and continues to give invaluable support in managing the website. Janice, Youth Worker