Website design and development for a music teacher
This is one of our earliest websites. Sarah Parsons is a music teacher based in Bristol who teachers piano, violin and music theory. She wanted a basic website she could keep up to date with all of her services and pricing.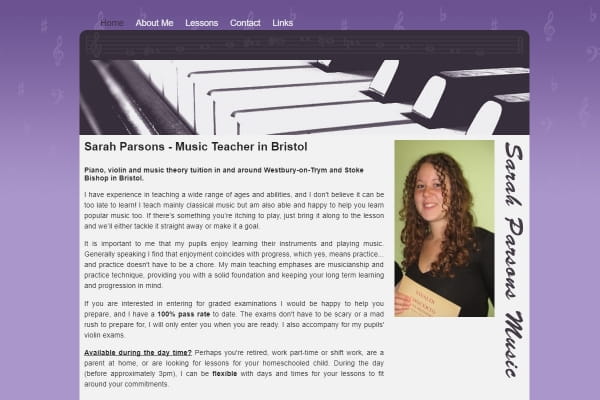 My website has been a real blessing for my piano teaching business, helpful to both me and all my prospective pupils. I love the design and the CMS is very easy to use.