Responsive website design for Chepstow-based cattery.
New owners recently took over Iris's Animal Farm Cattery and began major work to bring the premises into the modern age, including with a brand new website.
They approached me with the requirement of a very clean website and provided me with their new logo which I used as inspiration for the colours and design of the website. Their logo looked best centred on the page, so I had to come up with a good way to frame it. The design therefore includes sweeping yet subtle curves which help to frame the header and menu. They are then used to highlight content on each page.
Through the use of modern web standards, the website is fast to load, choosing smaller or larger banner images depending on the size of device viewing the website.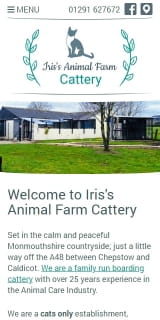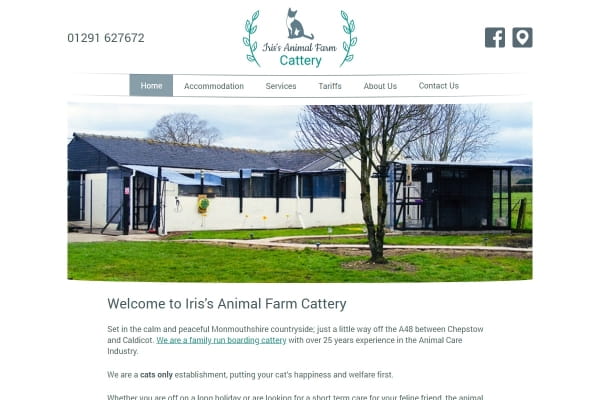 From our initial meeting through to build and go-live, Ant made the process seamless. Ant provided myself with regular updates, and has always responded to any changes or queries in a prompt and professional manner, and still continues to do so. He posses a brilliant eye for design and detail. Throughout the process Ant has been fantastic and a pleasure to work with.