Website design and e-commerce for Gwent based business
After being left with a broken website just before the Christmas rush, FreshBreathOnline asked us to take over development of their website, and to get a website up and running as soon as possible.
Mornings, afternoons and evenings were spent getting the website together as quickly as possible get their online presence back before Google assumed their demise!
Their previous website was beginning to look outdated and a little cluttered. It was using an e-commerce system which provided considerably more functionality than they required, which reduced the speed of the website. We produced a refreshed design based on existing branding and some new ideas, which both new and existing customers should find easy to navigate.
Features
Homepage slideshow,
Hosted payments with WorldPay and PayPal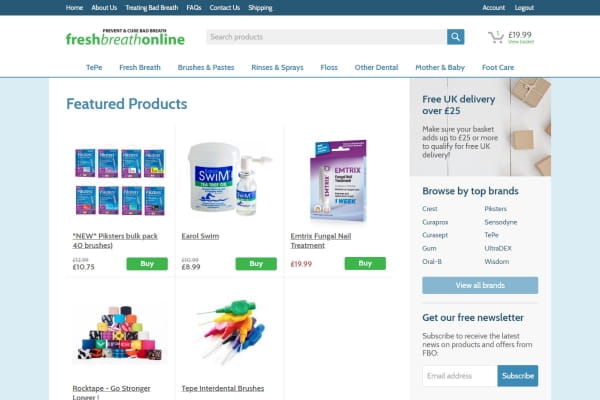 Very impressed with how smooth the website runs. The order process is also effortless. Well done.