Website design and e-commerce for oral health business
Fresh Breath Online has been a client since 2013 when I started building my first website for them. That website launched in 2014 after their previous website had been left broken beyond repair by a previous developer.
Forward to 2019, I am happy to have been able to work with Phil on a complete refresh of the website design, which we launched in November 2019.
I stuck to the original brand colours, but made sure the new website features a much cleaner design which is much easier for customers to navigate. Product images are displayed bigger, and button sizes and colours carefully considered to guide customers through the browsing and ordering processes.
At the same time the CMS used by the website was updated giving far more information in sales reports, plus additional discount code and postage options.
Features
Product and category management
Postage options
Discount codes
Sales reports

Hosted payments with WorldPay and PayPal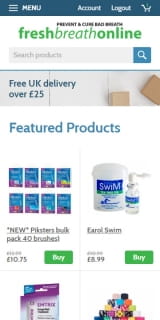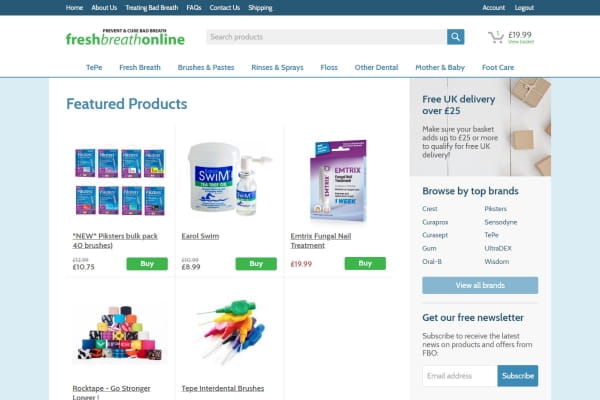 Very impressed with how smooth the website runs. The order process is also effortless. Well done.