Website for 'not-for-profit' community interest company
Mark Pearson at Exemplary Safeguarding delivers safeguarding training for professionals and support for vulnerable in the community. He was looking for a very clean, welcoming website to replace the existing website he'd been able to set up when starting the company.
I took his existing logo and tidied it up, providing formats appropriate for different platforms, such as social media and email.
I used the logo to then flesh out a colour scheme and overall theme to use on the website. The website features clean sections so that navigation and information are clearly presented. Calls to action all feature a green colour when hovered over to encourage interaction.
Website features
Emphasis on accessibility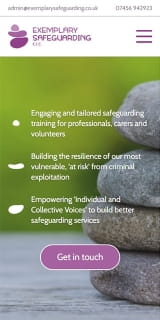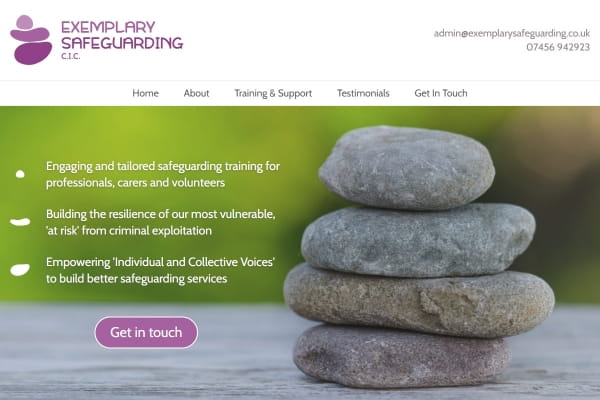 Ant provided a high quality and customer focussed service. I deliver safeguarding training for professionals and support our most vulnerable 'at risk' of criminal exploitation. I very much appreciated Ant's professional, supportive and considerate approach to developing suitable branding and design. Great final product!