Maintenance and continued development for The School of Health
The In-Light family of websites was originally designed and developed by a different company.
In-Light approached us to take over maintenance and continue development of their website, as well as address some outstanding issues. Our work on the website includes improvements to efficiency and security, as well as new functionality. The website is in use daily by dozens of staff and hundreds of students, so Primebox is always on standby to investigate any potential issues. We work closely with the In-Light team making improvements to give all users a solid experience.
In-Light Limited provide courses in homeopathy to their students based around the world. Their family of websites offer e-learning courses as well as an e-commerce system so students can purchase books and other media they need to aid their learning.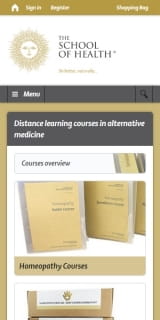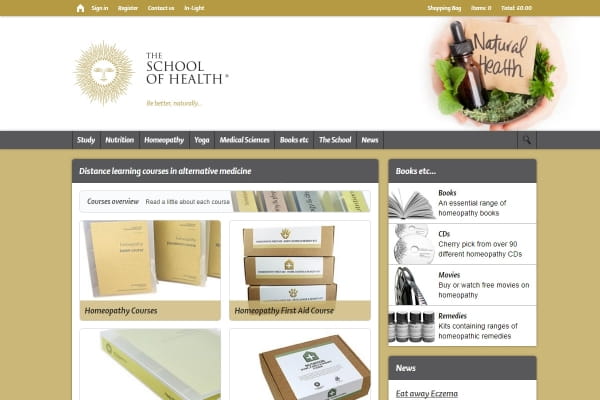 Ant is a joy to work with, he has great attention to detail whilst bringing ideas of his own to projects. He works without fuss and at speed and often the jobs are complete ahead of schedule. We have been particularly impressed with the clarity of his proposals and his ability to deliver on time and on budget. I would happily recommend Primebox to others.