Tidenham Parish Church, the first website.
Tidenham Parish Church's website is the first one to use PrimeBox's content management system.
They already had a website which was utilising a basic installation of Wordpress and the default Wordpress theme (One of the cardinal sins of the web?). They wanted a design which better reflected the church and it's members, and something that was much easier to manage.
Features
Blog
Custom and dynamic calls to action
Managed galleries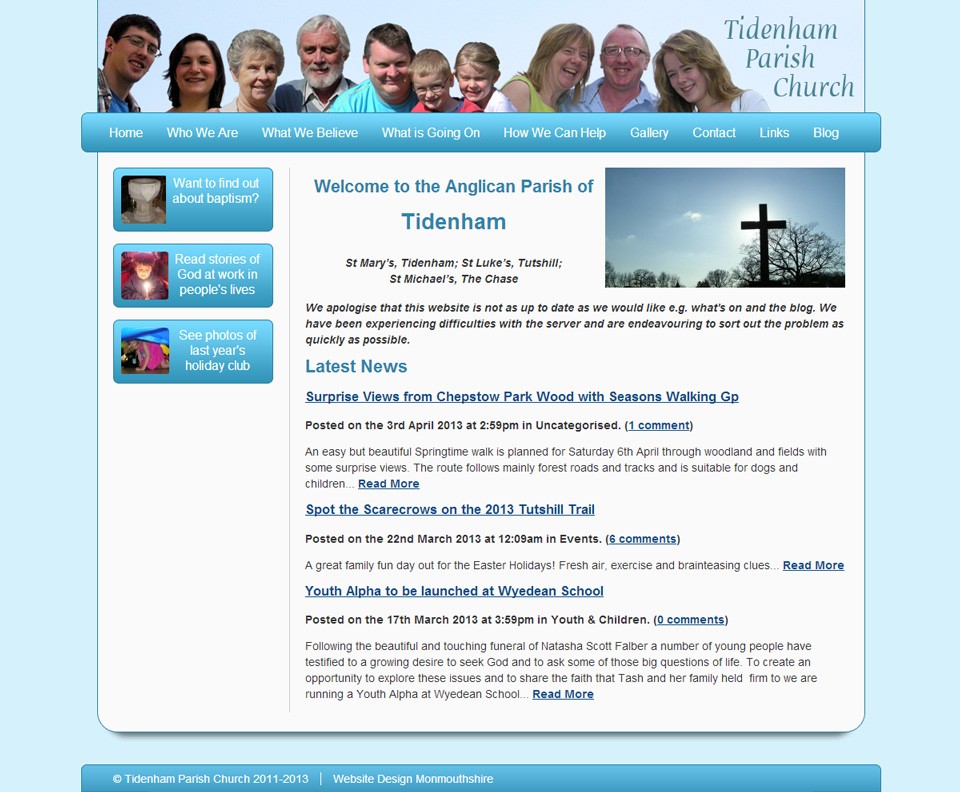 Contact us to find out more
The website turned out much better than we had hoped. Ant took our original ideas and was very helpful in talking us through what options we had any also brought lots of ideas to the table we hadn't thought of ourselves. The website has given us an internet presence we are very proud of. Jamie Wright, Cadenza Academy