Website design and development for a music teacher
This is one of our earliest websites. Sarah Parsons is a music teacher based in Bristol who teachers piano, violin and music theory. She wanted a basic website she could keep up to date with all of her services and pricing.
Features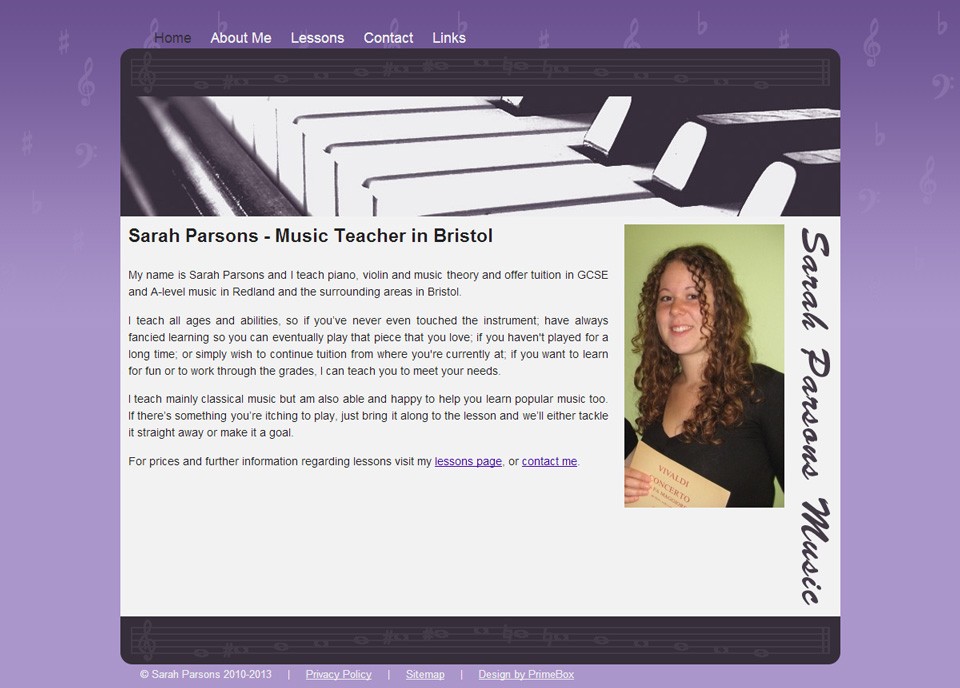 The design needed to be flexible and not based entirely around the concept of being a teacher, due to Sarah's work not being solely teaching.
Contact us to find out more
In building our church website Ant listened well to our requirements and came up with alternative designs for us to consider. He demonstrated expertise in making refinements as requested, gave helpful advice in creating the content and continues to give invaluable support in managing the website. Janice, Youth Worker