Website for a graphic designer
PrimeBox was approached by Jack Dyer for a website which would help him display his portfolio online. he produced his own design (Which we tweaked to make sure it was 100% internet ready), but wanted us to add content management so he could easily edit his portfolio as and when he needed.
Features
Custom jQuery slideshow
Custom popup contact form
Gallery/portfolio management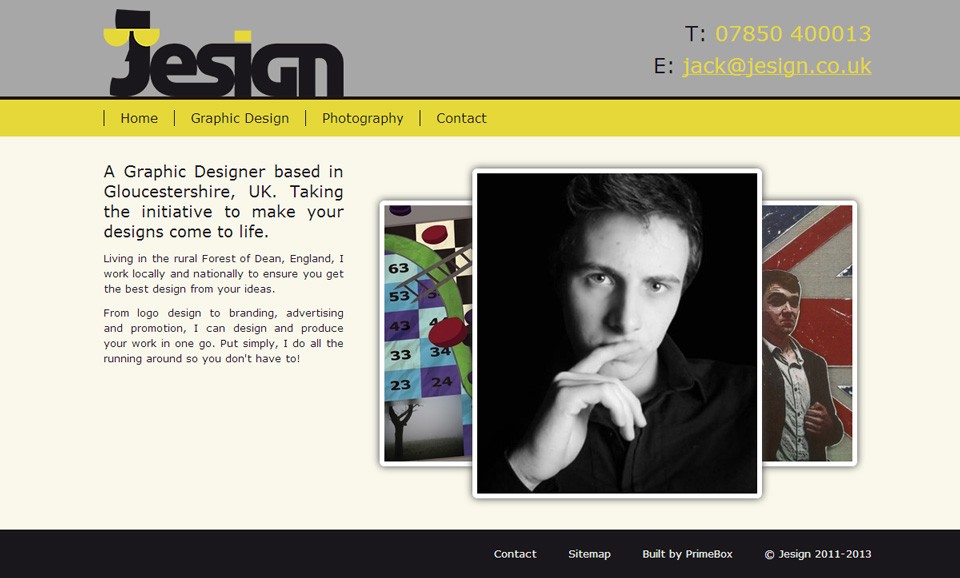 Jack wanted the website to feel really dynamic. This was achieved with the two different gallery systems, and a popup contact form. On every page, the contact form can be loaded in the left hand side of the website, meaning no new page to load (Unless javascript is disabled), and images on the right are still on display.
Go to the website! Website no longer live.
Contact us to find out more
It's brilliant to know that, at long last, we have a website that can be updated regularly, is responsive, and works properly. Well done! Tim Rowland, Future Trees Trust