Website design for Cass Hayward
Cass Hayward is a civil engineering consultancy based in Wales. They specialise in bridge design and temporary works.
Their existing website was six years out of date, so they decided it was time for a new design and identity online.
Features
Bespoke content management modules
News / Blog
Lightbox images
They wanted a light and clean website, which we added to by using a bright and bold blue which adds depth to the website.
They also have additional bespoke features in PrimeBox CMS which allows them to manage their website. They can control the slideshow, which can be added to any page. They can upload files specifically to pages so that they can provide datasheets and other documents where relevant. They can also control which enquiries go to which person in the company when sent through the contact form.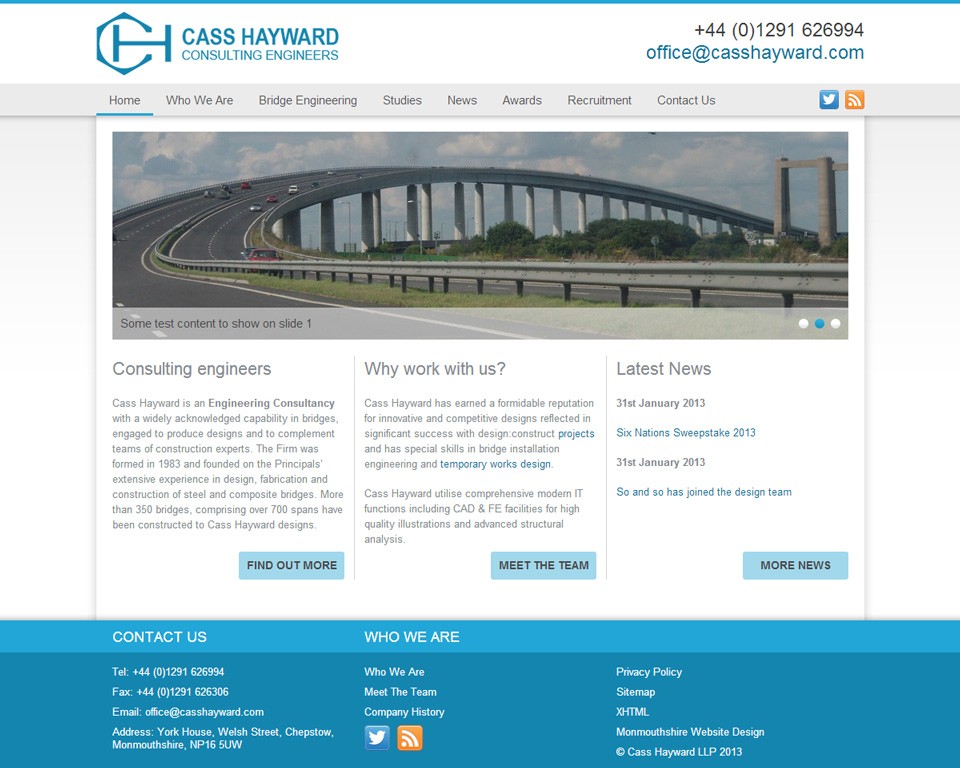 Note: Website not live yet.
Contact us to find out more
My website has been a real blessing for my piano teaching business, helpful to both me and all my prospective pupils. I love the design and the CMS is very easy to use. Sarah Parsons