Sing The War, website design for an Andrews Sisters group
We have just put live singthewar.co.uk, a website for an Andrews Sisters tribute group based around Bristol.
The website has a bespoke retro design themed around war time, while maintaining a happy and appealing look.
Find out more about the website.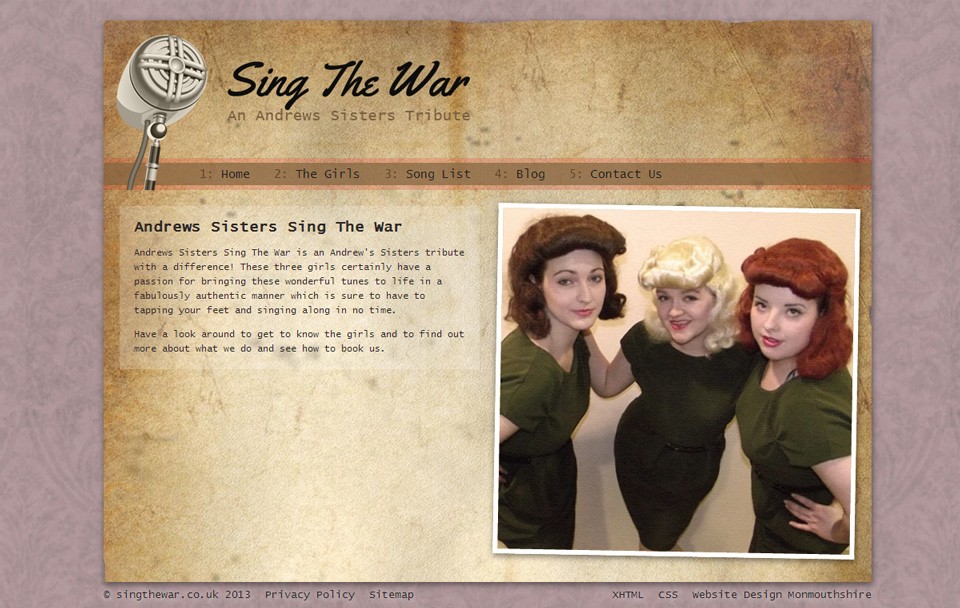 Posted by Ant in Portfolio on the 28th March 2013 at 10:29am. (0 comments)
Tags: web design, web development, cms
Comments
Be the first to comment!
Post a comment
Fill out the form below to add a comment.
Categories
Archives
Feeds