Bespoke website for The Armstrong Siddeley Owners Club
PrimeBox has been quiet but working hard. There's a few projects in the pipeline at the moment, with this one next to go in our portfolio!
The Armstrong Siddeley Owners Club wanted a modern website which portrayed the image and lifestyle once advertised by Armstrong Siddeley, and still proudly followed by the club today.
The website is built with the latest web standards and features a bespoke and responsive design.
Read more about The Armstrong Siddeley Owners Club website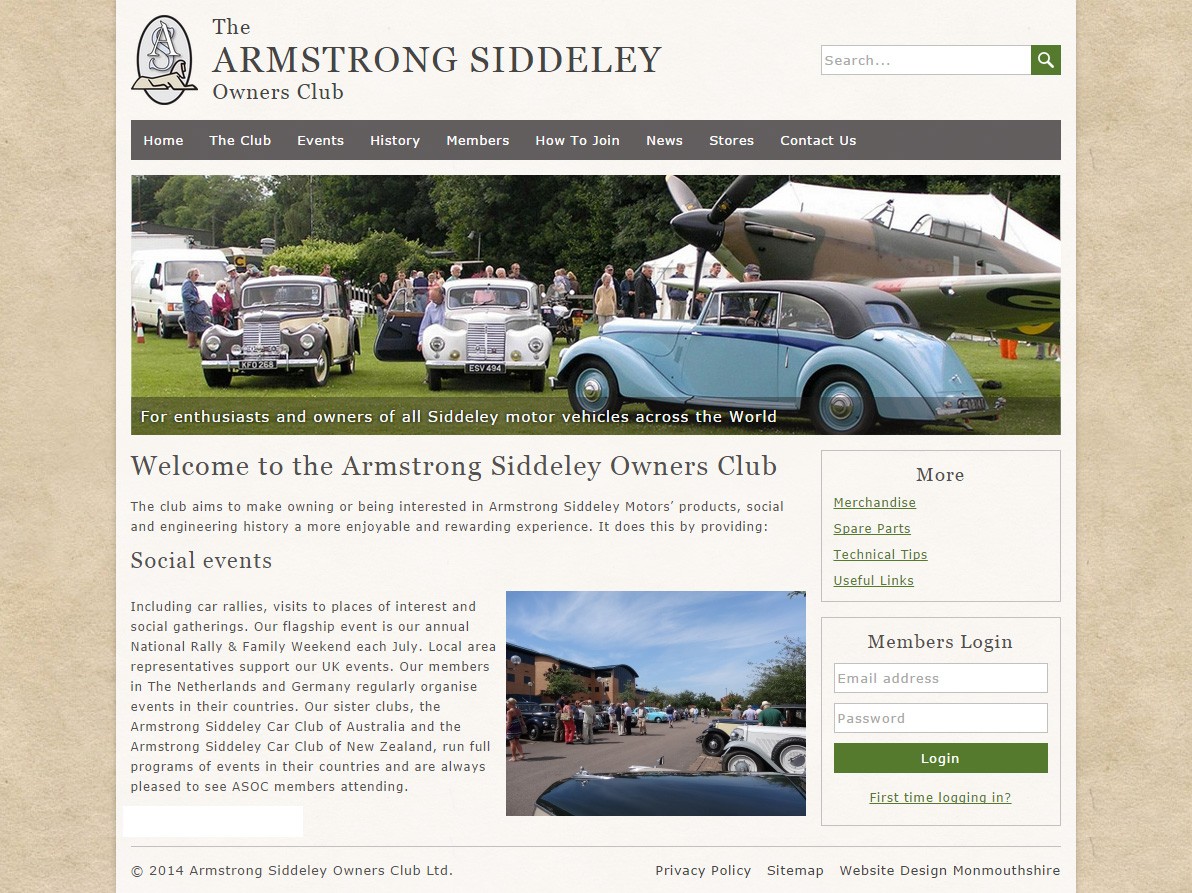 Posted by Ant in Portfolio on the 30th September 2014 at 1:05pm. (0 comments)
Tags: web development, web design, cms, bespoke database
Comments
Be the first to comment!
Post a comment
Fill out the form below to add a comment.
Categories
Archives
Feeds